REASONS WE LIKE

We love working with the young dynamic Welsh company Chilli Penguin
They have a similar ethos to us here at Wendron Stoves.
They are a mad bunch, a bit like us. It must be all that Welsh weather.
We have been fortunate enough to work with them on some new designs built like only the Welsh can do, to endure.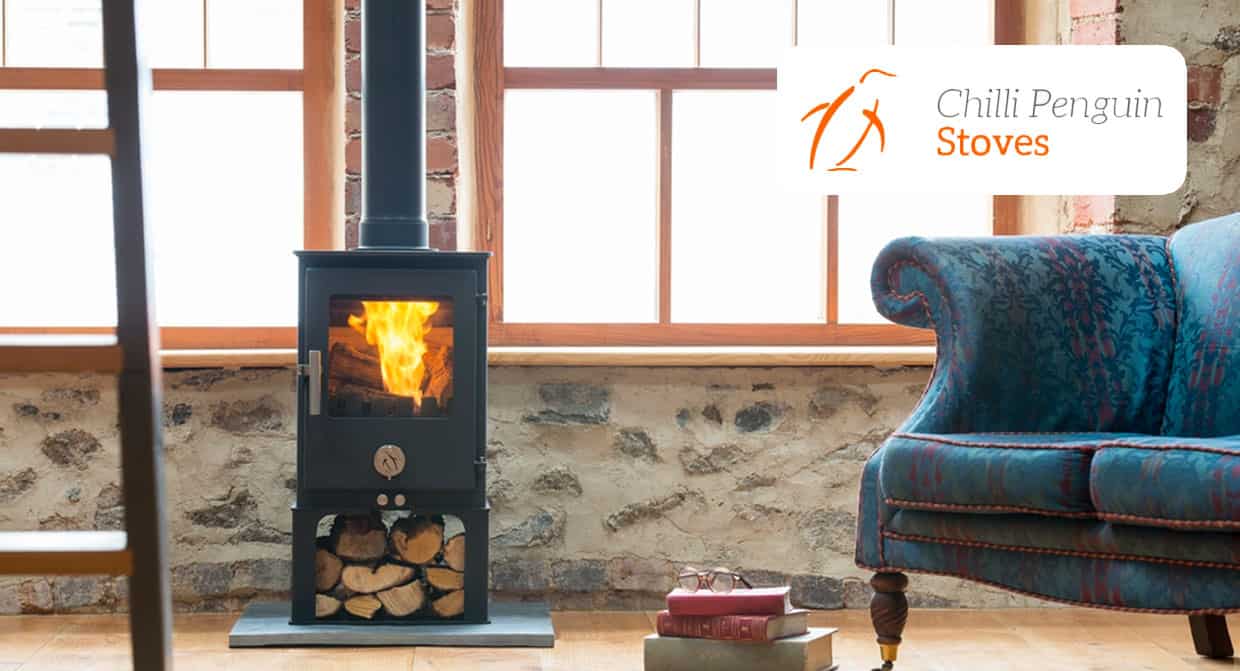 The name 'Chilli Penguin' came from one of their son's favourite books when he was three.
It was about a penguin who didn't like the cold, from that chilly penguin…Chilli Penguin was born.
Chilli Penguin on working with us:
"We are interested in sustainable energy production and we are committed to supporting British manufacturing.  Not only because the UK is good at it but because every order contributes to the salary of someone local to us or someone we know. We love stoves ourselves, we design them, build them and have them in our homes and workshops. We are inspired by the climate that we live in. Over the winter we can get battered by the winds and we are surrounded by damp, salty air and the same stoves have been performing brilliantly for over a decade now. For us that is the best recommendation we can give you."
OUR CHILLI PENGUIN BEST SELLERS
For Quality, Personalised Service
and Specialist Advice on
Chilli Penguin Wood Stoves
Call Us: 01326 572878
Quality, Personalised Service
If you choose a Wendron Stoves engineer to install your stove then you have the confidence that he is HETAS qualified. As such, his work is guaranteed and safe.
Specialist Advice
We have worked in the stove industry for over 30 years, so we like to think we have intimate knowledge of our industry.
So when you come to us for help, you can be assured that we will give you the highest quality advice together with superb customer service.