We are always bringing new stoves into the showroom, also we regularly rotate the showroom stock meaning we will have some special offers on stoves.
Some of the stoves listed have been fired but only in the showroom.
All stoves are in good condition, if there are any blemishes they are purchased as seen.
We are happy to offer our normal installation service on the stoves or they can be on a supply only basis.
The prices do not include transport or shipping but this can be arranged.
All prices include VAT at 20%.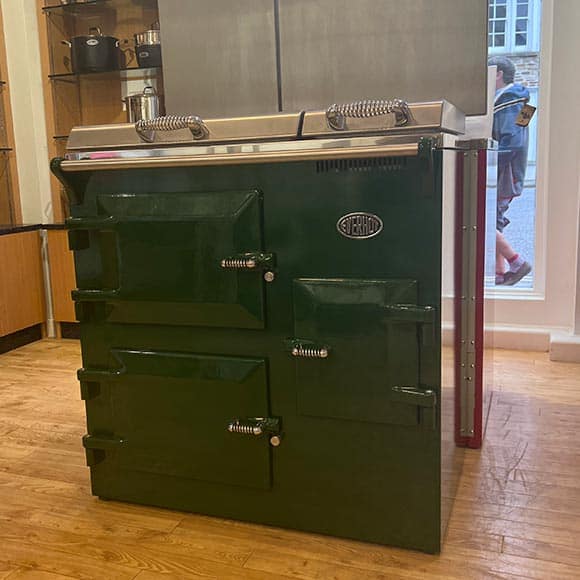 Everhot 90+

EX-DISPLAY, SOLD AS SEEN
The Everhot 90 Series is beautifully designed and elegantly proportioned for the modern kitchen. With two good sized ovens (roasting and slow cooking) and cast iron hot and simmer plates, the 90 series is a perfect choice for families of all sizes. You have two options to choose from: the Everhot 90+ or Everhot 90i. The width makes these cookers the ideal replacement for traditional ranges, often built to this size. The easy to use controls are accessed from behind the small cast iron door on the front of the cooker.
1 x 250˚ max oven with Grill,
1 x 180˚ max oven
1 x 350˚ max split cast iron hot plate
1 x small simmer plate
700w to room
1 x 13A power supply needed
Overall size
970 x 890 x 600mm (HxWxD)
WAS: £8,480.00 Inc VAT*
NOW: £7,800.00 Inc VAT*
*PLEASE NOTE THAT PRICES DO NOT INCLUDE DELIVERY.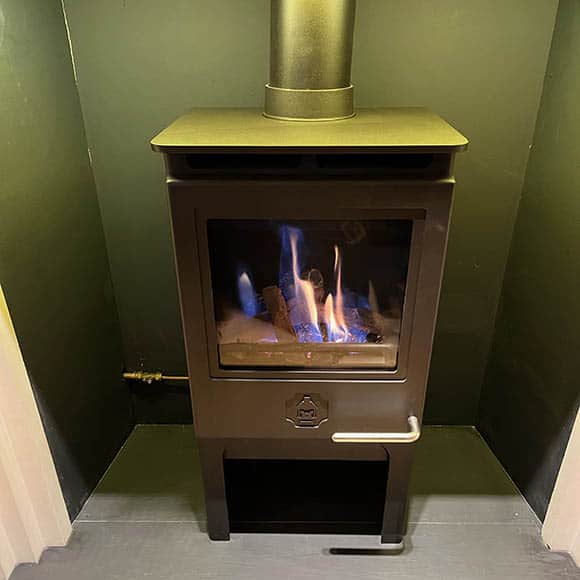 Woodwarm Phoenix Tall 3
EX-DISPLAY, SOLD AS SEEN
This is an ex-showroom display, on Mains Gas, Woodwarm Phoenix on a log store.
Nominal Efficiency Rating
89% on Mains Gas
Nominal Output
3.5kW on Mains Gas
Energy Rating
A on Mains Gas
Dimensions (From)
Height: 555mm|Width: 421mm|Depth: 365mm
WAS: £1,980.00 Inc VAT*
NOW: £840.00 Inc VAT*
*PLEASE NOTE THAT PRICES DO NOT INCLUDE DELIVERY.