HWAM 2630
With the HWAM 2630 series, the Danish designers Henrik Sørig and Tobias Jacobsen have created another beautiful stove series which is grand in elegance yet small in size.
The Hwam 2630 stands elegantly at 1000mm tall and has hidden cupboard under the fire box allowing you
 to store safely away your firefighter, kindling and matches.  
The pane rinse feature keeps the glass clean and ensures that the fascinating fire can be enjoyed through the side glass and through the slightly curved glass pane in the cast-iron door.
HWAM 2600 is the smallest stove-series ever made by HWAM, and with its small combustion chamber, HWAM 2600 is ideal for homes which require less heat.
Options 

HWAM 2630m – modern door
HWAM 2630c – classic door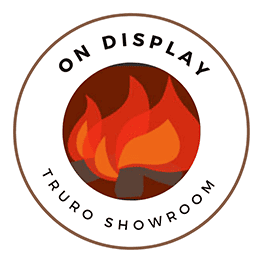 TECHNICAL DATA
HWAM Autopilot:
Yes
HWAM Autopilot IHS:
Yes
Capacity (kW):
2-6
Nominal heat output (kW):
4,5
Smoke outlet, Ø (mm):
150
Weight
Weight (kg):
73
Distance to inflammable materials, back (cm):
19
Distance to inflammable materials, side(cm):
36
Distance to inflammable materials, front(cm):
80
Distance to inflammable materials, corner location (cm):
34-56
Distance to furnishing in front (cm):
80
Efficiency, Autopilot/Autopilot IHS
Efficiency, gross/net (%):
80,3/81,3
Approvals
PRICES FROM
£2,645.00 inc VAT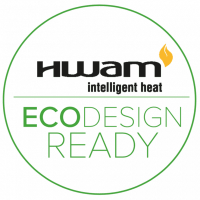 For Quality, Personalised Service
& Specialist Advice Call Us:
Quality, Personalised Service
If you choose a Wendron Stoves engineer to install your stove then you have the confidence that he is HETAS qualified. As such, his work is guaranteed and safe.
Specialist Advice
We have worked in the stove industry for over 30 years, so we like to think we have intimate knowledge of our industry.
So when you come to us for help, you can be assured that we will give you the highest quality advice together with superb customer service.