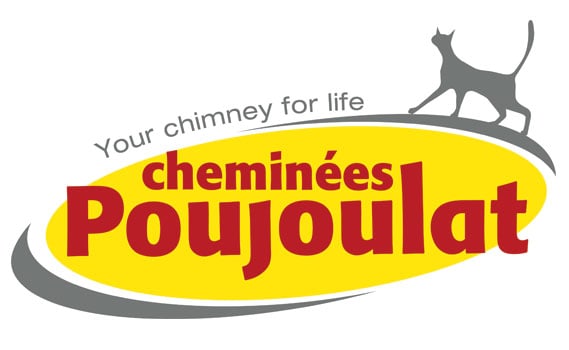 Double skin multi-fuel flexible liner
Tubinox Starflex is a double skin, smooth bore stainless steel flexible multi-fuel flue liner designed for use with all solid fuel, wood, coal, gas, oil and pellet heating appliances. This range is perfect for the renovation of existing masonry chimneys with offsets. It is ideally suited for operating temperature up to 450°C and comes with a 10 year Axa backed guarantee.
In grade 316L (Starflex 2012) or 904L (Starflex HR 2010) our Tubinox Starflex is extremely robust and strong to minimise problems on site whilst passing it down an existing masonry chimney. It can be supplied in 3 different packaging methods:   Cut lengths, Ecofilm coils and de-coiling box.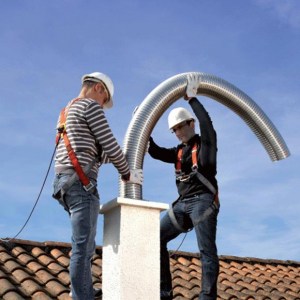 All of the products offered by Cheminées Poujoulat have been rigorously tested in every configuration by the CERIC Laboratory to ensure they meet highest standards (Building Regulation Document J – Amendements to Approved Documents).
CE marking: 0071-CPD-22012
Designation for 316L Starflex 2012: T450 N1 W Vm L50012 G
Designation for 904L Starflex HR 2010: T450 N1 W Vm L70010 G
Pot Hangers  & Chimney Cowls
Wide range of accessories i.e. Cowls, Register Plate, Adjustable Elbows, brackets & supports
Incredibly strong an extremely flexible
Quick and easy to install with no mess
Low resistance to flow
High resistance to corrosion
Easily meets regulation requirements
Packaging methods:
Cut Lengths: It can be ordered in 8,10,13 & 16 metres, it is wrapped in bubble wrap and shrink wrap eco-film to ensure maximum protection during transportation.
Cut Lengths Totems: 3 to 4 cut lengths mounted on a «totem» pallet for easy storage.
Ecofilm Coils: From 44 to 31 metres coils depending flex diameter, it can be packed as 1 coil shrink wrapped on one pallet or be supplied with 2 coils on one pallet.
De-coiling Box: Perfect for vans, you can pull out and cut off the length required without un-wrapping the complete coil.
Lining an existing stack
The existing masonry chimney itself isn't very well adapted for the evacuation of combustion gases coming from your heating appliance. Indeed, the existing stack can be too old, too large and its tightness can't be guaranteed.
Your actual installation may cause a risk of domestic fires, condensation or bad chimney draught.
It is essential, to get the best of your system chimney, using the right flexible liner, adapted, conformed and safe. You then require lining your existing masonry chimney.
The lining principle consists of introducing inside your existing stack, a stainless steel flexible liner adapted to the evacuation combustion gases.
For Quality, Personalised Service
and Specialist Advice
Call Us: 01326 572878
Quality, Personalised Service
If you choose a Wendron Stoves engineer to install your stove then you have the confidence that he is HETAS qualified. As such, his work is guaranteed and safe.
Specialist Advice
We have worked in the stove industry for over 30 years, so we like to think we have intimate knowledge of our industry.
So when you come to us for help, you can be assured that we will give you the highest quality advice together with superb customer service.