Wiking mini 2 with plinth
Welcome to Wiking Mini 2, the newest and to date smallest member of the Wiking family.
Wiking Mini 2 offers three beautiful variants – two on legs in different heights and one on a plinth.
Even though the Wiking Mini 2 is the smaller than other Wiking-models, they have made no compromise on either burn technique, quality or environmental standards
Technical Specification
Data
Energy efficiency class WIKING®Automatic™
Operating range:              3-7 kW
Nominal output:              4,5 kW
Net efficiency:                  83%
Flue outlet:                        Ø 125 or Ø 150 mm (5″/6″)
Combustion chamber
width front/rear:             35/32 cm
Connection from floor
to top outlet, plinth:        56,9 cm
Connection from floor
to top outlet, low legs:     61,3 cm
Connection from floor
to top outlet, high legs:    79,3 cm
Distance to combustible material
Distance from furniture, front
100 cm
If placed in corner, 45º
7,5 cm
Above combustible flooring
22 cm
Weight without plinth/legs
71,2 kg
Weight with a plinth
72,1 kg
Weight with low legs
72,0 kg
Weight with high legs
73,5 kg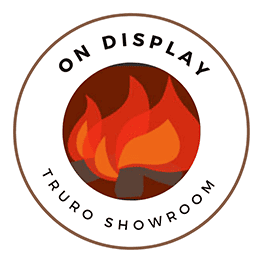 For Help or Advice About Any of Our Wood Stoves
Call Us: 01326 572878
Quality, Personalised Service
If you choose a Wendron Stoves engineer to install your stove then you have the confidence that he is HETAS qualified. As such, his work is guaranteed and safe.
Specialist Advice
We have worked in the stove industry for over 30 years, so we like to think we have intimate knowledge of our industry.
So when you come to us for help, you can be assured that we will give you the highest quality advice together with superb customer service.