Log Baskets and Holders
Take a look at our extensive range of log baskets, stands and kindling holders, ranging from the traditional wicker basket to the modern and beautifully crafted metal work log stands.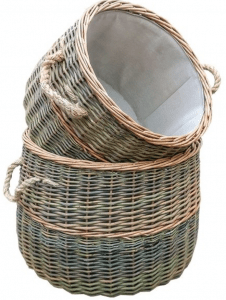 Country Buff Willow 
Full double steamed buff and rustic willow with lining.
Large Basket
PRICE
From £40.00 inc VAT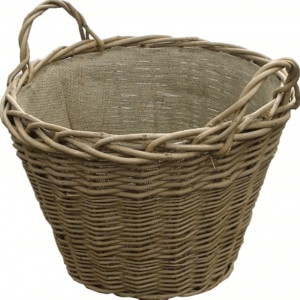 Wild WillowBaskets
Full wild willow with external handles and hessian lining.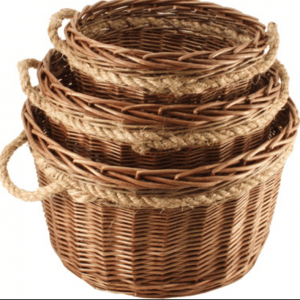 Round Willow Log Baskets
Full double steamed buff and green willow with rope handles.
PRICE
From £23.00 inc VAT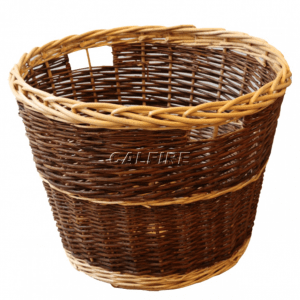 Round Rustic
Full rustic and buff with integral handles.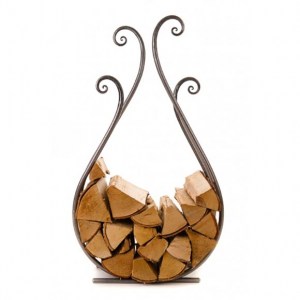 Fern
Stacks of style! The Fern Log Stack will make an elegant addition to any fireplace.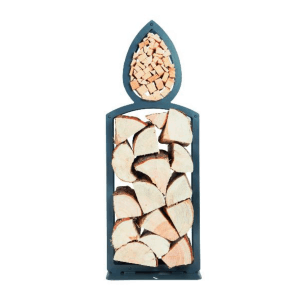 Candle Shape Log Basket
The candle metal log basket is designed to take up minimal space next to your fireplace. It will look equally at home in a traditional Victorian house or an ultra modern loft conversion. Available in 3 colours.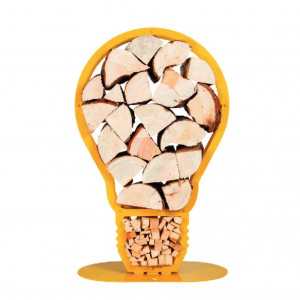 Light Bulb
Make a statement and bring bold colour and design to your room with its light bulb metal log basket. Available in 3 colours.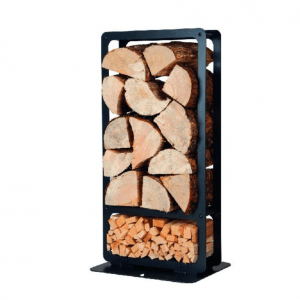 Classic
The Classic metal log basket is of minimalist design and will compliment any room. Its simple lines accentuate the rustic form of the wood it is designed to hold.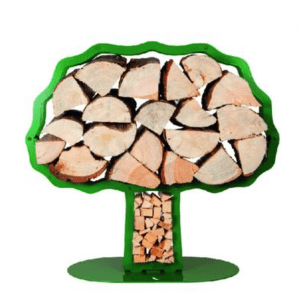 The Oak Tree
With this metal log basket, you can see the wood through the trees! The oak tree's quirky and colourful form allows your logs to stand out.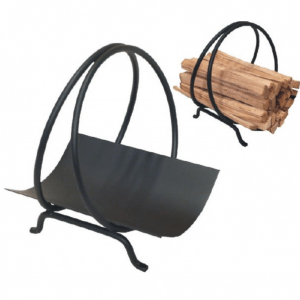 Kindling Holder
The Calfire 23090 Ring Kindling Holders are the perfect fireside companion for keeping a small amount of fuel handy for refuelling your fire. Made from mild steel and finished in black, this kindling holder are two concentric circles with feet to rise it off the hearth.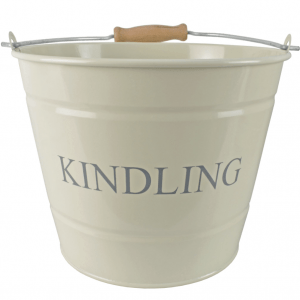 Kindling Bucket
The Manor 0348 Kindling Bucket are the perfect fireside companion for keeping a large amount of kindling handy for refuelling your fire.
PRICE
Large – £19.99 inc VAT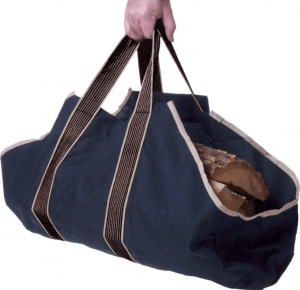 Sling Carrier
Move your logs with ease using the Calfire Log Sling Carrier. It's size is perfect for ensuring that logs will not slip out when being transported.
For Quality, Personalised Service
& Specialist Advice Call Us:
Quality, Personalised Service
If you choose a Wendron Stoves engineer to install your stove then you have the confidence that he is HETAS qualified. As such, his work is guaranteed and safe.
Specialist Advice
We have worked in the stove industry for over 30 years, so we like to think we have intimate knowledge of our industry.
So when you come to us for help, you can be assured that we will give you the highest quality advice together with superb customer service.