THE MADISON
The Madison is one of the new additions to the contemporary range. This fireplace can be carved in limestone or statuary marble, would suit either modern or period interiors, with its elegant tapering piasters finishing on a strong bed mould which is supporting a large mantel shelf.
The Madison can also be made with Blue Molianos inlay within the limestone, this gives another layer of definition to the fire surround, refer to image in gallery.
PRODUCT DATA
Standard Size
Overall size
56 3/8″ (1432mm) W x 45 1/8″ (1146mm) H
Opening
38″ (965mm) W x 38″ (965mm) H
Shelf
62″ (1575mm) L x 9 1/2″ (241mm) D
Depth of jamb
6 3/4″ (171mm)
Height of footblock
5 1/2″ (140mm)
Reduced Size
Overall size
49″ (1244mm) W x 41 5/8″ (1059mm) H
Opening
33″ (838mm) W x 36″ (914mm) H
Shelf
54″ (1371mm) L x 8″ (202mm) D
Depth of jamb
5 1/2″ (138mm)
Height of footblock
5″ (127mm)
PRICES FROM
£2,539.00 inc VAT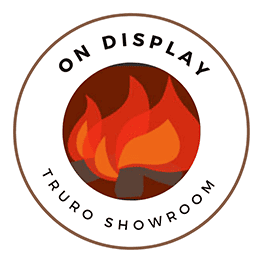 For Help or Advice About Any of Our Fireplaces
Call Us: 01326 572878
Quality, Personalised Service
If you choose a Wendron Stoves engineer to install your stove then you have the confidence that he is HETAS qualified. As such, his work is guaranteed and safe.
Specialist Advice
We have worked in the stove industry for over 30 years, so we like to think we have intimate knowledge of our industry.
So when you come to us for help, you can be assured that we will give you the highest quality advice together with superb customer service.