THE BURLINGTON
The Burlington fireplace is carved out of limestone. This fireplace has a contemporary design with its clean lines and classical proportions.
It might be miminal but this design would fit in both modern and traditional interiors and would be a lovely addition to any room, emphasising the fireplace and giving it charm.
PRODUCT DATA
Standard Size
Overall size
52″ (1321mm) W x 48 1/8″ (1220mm) H
Opening
36″ (915mm) W x 36″ (915mm) H
Shelf
60 1/8″ (1525mm) L x 8 7/8″ (224mm) D
Depth of jamb
5 1/2″ (140mm)
Height of footblock
5 1/8″ (130mm)
Reduced Size
Overall size
46 3/4″ (1188mm) W x 45 7/8″ (1163mm) H
Opening
32 3/8″ (823mm) W x 35″ (889mm) H
Shelf
54″ (1371mm) L x 8″ (201mm) D
Depth of jamb
5″ (126mm)
Height of footblock
4 5/8″ (117mm)
PRICES FROM
£2,699.00 inc VAT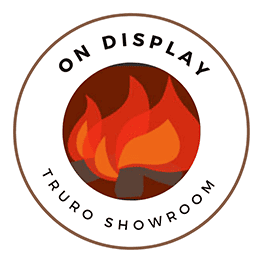 For Help or Advice About Any of Our Fireplaces
Call Us: 01326 572878
Quality, Personalised Service
If you choose a Wendron Stoves engineer to install your stove then you have the confidence that he is HETAS qualified. As such, his work is guaranteed and safe.
Specialist Advice
We have worked in the stove industry for over 30 years, so we like to think we have intimate knowledge of our industry.
So when you come to us for help, you can be assured that we will give you the highest quality advice together with superb customer service.