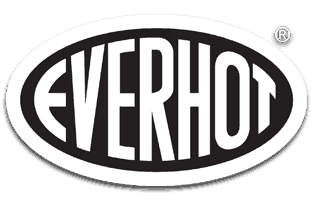 Everhot 100+
The Everhot 100+ has a useful additional cast iron simmer plate concealed under the second, right hand lid. On a day – to – day basis, you may choose to switch it off, but you may have a occasional day when you have a houseful, or your kitchen needs extra heat throughout the winter months, it will be invaluable.The warming oven on this model is behind the top right door.
Technical  Data:
| | |
| --- | --- |
| Left Lid width: | 590mm |
| Right Lid width: | 390mm |
| Cooker width: | 995mm |
| Cooker Height: | 970mm (with lids down) |
| Cooker depth: | 600mm (not including oven doors) |
| Cooker Height with lids up | 1530mm |
Specification:
Fuel Type
Electric – one 13 amp socket required.
Servicing
No regular servicing is required – a saving against other brands.
Background Warmth
When operated at our recommended working temperatures, the EVERHOT 100 will produce approximately 700W of heat.
Energy Consumption
The EVERHOT 100+ consumes approximately 100 units of power per week when using the recommended settings * (excluding induction hob usage). Further savings can be obtained by using the ECO function.
* Recommended temperatures are normal cooking temperatures with ECO enabled between 9pm and 5am.
Please note that the EVH100i has the warming oven behind the bottom right hand door with the control box behind the door above it. These positions are reversed for the EVH100+
Cooking Area
| | |
| --- | --- |
| Hot plate: | W225, D355mm |
| Simmer plate: |  W175, D355mm |
| Top oven: | W395, H290, D490mm |
| Bottom oven: | W395, H290, D470mm |
| Warming oven: | W290, H290, D550mm |
| Additional simmer plate on EVH 100 Plus: | W175, D355mm |
Temperature Control
| | |
| --- | --- |
| Hot plate: | Maximum 350°C |
| Simmer plate: | Maximum 400°C |
| Top oven: | Maximum 250°C |
| Bottom oven: | Maximum 180°C |
| 100 Plus additional simmer plate: | Maximum 200°C |
ECO Control
This functionality is now available as standard on all EVERHOT cookers. It provides a type of 'sleep' facility which allows the range to be dropped to a low temperature that can be pre-determined.
PRICES FROM
£10,515.00 inc VAT

plus delivery 
For Quality, Personalised Service
& Specialist Advice Call Us:
Quality, Personalised Service
If you choose a Wendron Stoves engineer to install your stove then you have the confidence that he is HETAS qualified. As such, his work is guaranteed and safe.
Specialist Advice
We have worked in the stove industry for over 30 years, so we like to think we have intimate knowledge of our industry.
So when you come to us for help, you can be assured that we will give you the highest quality advice together with superb customer service.