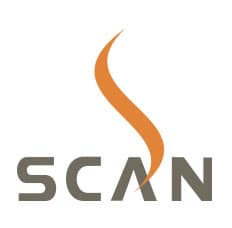 SCAN 68 series 
Wood Stove
Scan 68 draws its design from the iconic Scan 58 series, one of the world's bestselling stoves.
The organic elliptical shape is a characteristic feature of the Danish design. The perfect proporstions provided a unique view of the fire. The simple and aesthetic design has been born out of the respect for the central role that the stove will play in your home.
The straight lines and combination of glass and aluminium represent the principal of design expression. The elliptic shape adds an expression into its surroundings and is a joy to watch.
The Scan 68 series is available with three different base options – or you can simply hang it on the wall.
As something new Scan 68 is now also available in grey, white, champagne, and silver!
Undisturbed viet to the fire
High efficiency, low emissions
Easy operation and cool handles
The large side windows allow a unique view of the fire. Choose between handles and mouldings in black or aluminium.
This model is available with a pedestal, an open portal, or a closed portal.
INFORMATION
Standard features
Stove colour black, grey, white, champagne, or silver
With large, double side windows
Prepared for closed combustion
Options
Handles and mouldings in black or aluminium
Pedestal, open portal, or closed portal
Extra accessories
Top plate soap stone
Shaped floor plate (glass or steel)
SPECS
EN-nominal output: 5,0 kW
Efficiency: 79%
Emission: 0,06 (% CO by 13% O2)
Est. operating range: 3-8 kW
Room size approx.: 50-300 m3
Max. log length: 33 cm
Weight standard model: 98 kg
Height to the middle of flue outlet rear: 681 mm
Fire box opening HxB: 310×303 mm
Flue outlet: Ø 150 mm
Approvals: EN 13240 / NS 3058 / Österreich 15a / Schweiz VKF / DEFRA
PRICE FROM
£2999.00 inc VAT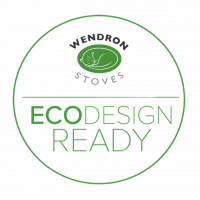 For Quality, Personalised Service
& Specialist Advice Call Us:
Quality, Personalised Service
If you choose a Wendron Stoves engineer to install your stove then you have the confidence that he is HETAS qualified. As such, his work is guaranteed and safe.
Specialist Advice
We have worked in the stove industry for over 30 years, so we like to think we have intimate knowledge of our industry.
So when you come to us for help, you can be assured that we will give you the highest quality advice together with superb customer service.