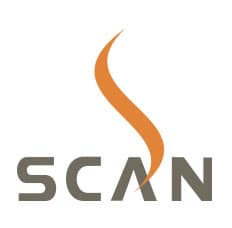 SCAN 80
Wood Stove
Scan 80-1 has a closed base, while Scan 80-2 has a pratical door for wood storage in the base. Scan 80-1 is also available in white.
The Scan 80 series is a clean burn appliance, crafted from nature's own recyclable materials. Scan have designed their fireplaces to heat your home efficiently for many years to come, bringing you authentic Danish design excellence with a low carbon footprint. Relax by your fireplace and enjoy the warmth and ambience, with all the peace of mind of knowing Scan have taken care of the rest for you.
INFORMATION
Sustainable Heating
prismatic shape
Prepared for closed combustion
Options
Stove colour black or white
Gallery:
For Help or Advice About Any of Our
SCAN Wood Stoves
Call Us: 01326 572878
Quality, Personalised Service
If you choose a Wendron Stoves engineer to install your stove then you have the confidence that he is HETAS qualified. As such, his work is guaranteed and safe.
Specialist Advice
We have worked in the stove industry for over 30 years, so we like to think we have intimate knowledge of our industry.
So when you come to us for help, you can be assured that we will give you the highest quality advice together with superb customer service.