Aduro 22 Wood Stove
The Aduro 22 is perfect for small spaces due to its slender design. It has a large curved glass door to view the drancing flames from, this wood stove has practical elements such as an storage door under the stove to keep the stove looking smart. 
External air supply
Aduro 22 comes with external air supply, in which the air for the combustion is supplied from outside and directly into the wood burning stove. You hide the air intake itself by installing it behind or underneath the stove. The obvious choice if you live in a very airtight house.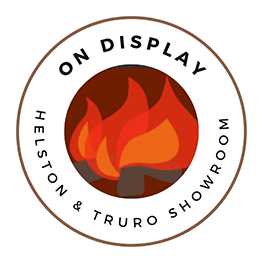 Information:
Ash pan
Air wash system
Possibility for external air supply
Aduro-tronic automatic
Gallery:
For Help or Advice About Any of Our
Adruo Hybrid wood pellet stoves 
Call Us: 01326 572878
Quality, Personalised Service
If you choose a Wendron Stoves engineer to install your stove then you have the confidence that he is HETAS qualified. As such, his work is guaranteed and safe.
Specialist Advice
We have worked in the stove industry for over 30 years, so we like to think we have intimate knowledge of our industry.
So when you come to us for help, you can be assured that we will give you the highest quality advice together with superb customer service.